Businesses can now go beyond national boundaries more easily than ever because to the world's growing interconnectedness and globalisation. However, it might be difficult for export enterprises to enter new markets. Having an e-commerce website is one of the finest ways for export businesses to access a larger audience and boost their sales. We shall examine the advantages of e-commerce websites for export enterprises in this post.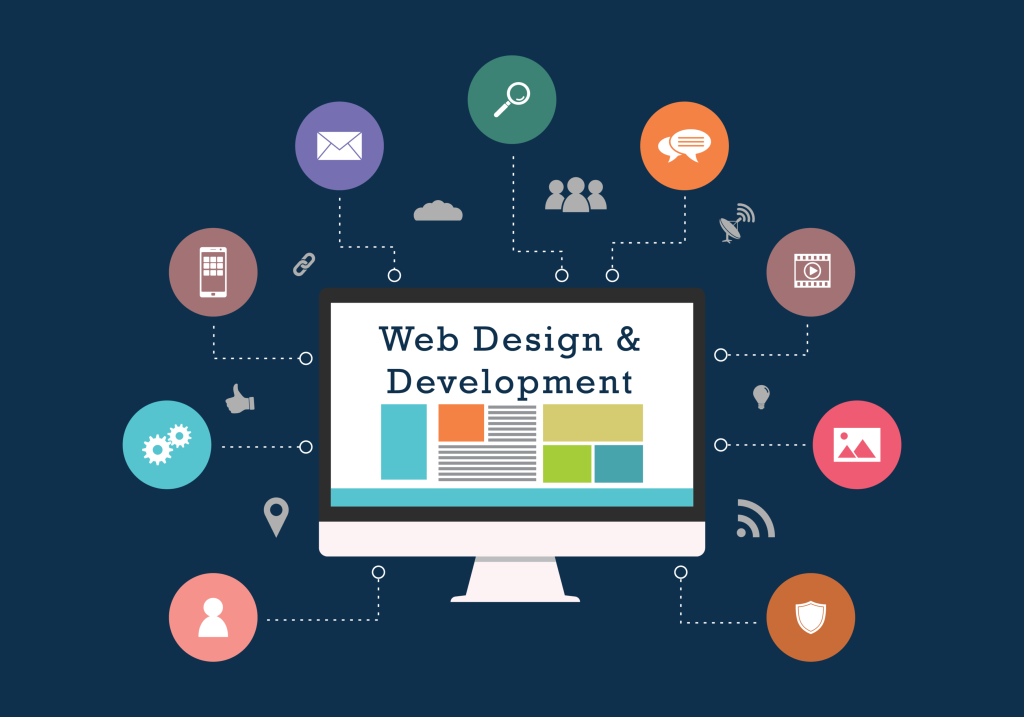 Access a Worldwide Audience
Reaching a global audience is one of the most important advantages of having an e-commerce website for export enterprises. Businesses can offer their goods to customers anywhere in the world, regardless of where they are, by using an online store. This can greatly expand the company's reach and make it simpler to promote goods to a larger audience of consumers. Businesses may boost sales and revenue and seize new market possibilities by reaching a global audience.

Cost-Effective
A key advantage of having an e-commerce website is that it can be a cheap method of product promotion and sales. An online store requires less investment in physical space, staff, and overheads than a traditional brick-and-mortar store. Businesses can also reduce their marketing and advertising expenses by promoting their products through digital media. As a result, the company may experience considerable cost reductions that may be applied to other parts of the company.

Constant Availability
E-commerce websites are open round-the-clock, unlike conventional stores. Whatever the business's operating hours, customers can explore and buy things at any time. As a result of being able to shop whenever they choose, this can enhance sales and boost consumer happiness. Additionally, businesses can speed up and effectively complete orders by using automation solutions to improve the order fulfilment process.

Customer Engagement Has Increased
Additionally, an e-commerce website can improve user engagement. Through the website, customers can communicate with the company, which may boost customer loyalty and repeat business. Businesses can also utilise the website to gather statistics and client feedback that they can use to enhance their goods and services. Businesses can develop closer ties with their clients through online interaction, which will improve their trust and loyalty.

Simple Order Processing
The order management process can be streamlined using an e-commerce website. Through the internet, businesses can quickly track orders, handle payments, and manage inventory. The process of filling orders could become more accurate and efficient as a result of this. Businesses can also utilise analytics tools to learn more about customer behaviour, which enables them to make data-driven decisions about product pricing and availability.

better brand perception
An export company's brand image can also be enhanced by having an e-commerce website. Building confidence and trustworthiness with customers can be aided by a professional and user-friendly website. Businesses can also utilise the website to advertise their names, logos, and goods, which can boost client loyalty and brand recognition. Businesses can position themselves as industry leaders and acquire a competitive edge in the market by building a strong online presence.

More Versatility
Last but not least, an e-commerce website can give export enterprises more freedom. Businesses can alter their product offers and pricing in real-time based on customer feedback and market demand by using a digital platform to sell their goods. Businesses may benefit from enhanced agility and flexibility as a result, enabling them to react swiftly to shifting market circumstances.
In conclusion, e-commerce sites have a lot to offer export companies. An ecommerce website may assist businesses in succeeding in today's cutthroat global market by reaching a global audience, being cost-effective, available 24/7, increasing customer engagement, streamlining order management, improving brand image, and giving greater flexibility. Having a solid online presence is crucial for export businesses trying to broaden their customer base and boost sales as the world becomes more digital.
Diwaker Pandey is a top website developer in India with years of experience in designing and developing websites for various industries, including export businesses. He has a strong understanding of the latest web development technologies and tools, and he uses them to create visually appealing and user-friendly websites that meet the unique needs of each client.