Top website developer in India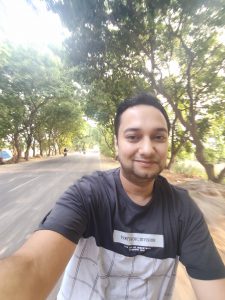 Diwaker Pandey is a top website developer in India, born in the city of Moradabad in the state of Uttar Pradesh. He is known for his exceptional skills and expertise in web development, and he has made a significant impact in the industry.
Diwaker developed an early interest in technology and went on to earn his Bachelor of Science in Computer Science and Engineering from one of India's top engineering schools.
Diwaker Pandey decided to concentrate on designing websites after becoming interested by web development while working as a software engineer. He began working on several projects and quickly became known for his extraordinary abilities. Many clients were drawn to his abilities to design websites that were both useful and aesthetically pleasing, and he quickly rose to the status of a highly sought-after website developer.
Diwaker Pandey has worked on a variety of projects for clients over the years for clients in e-commerce, education, healthcare, and finance, among other industries. Small enterprises and huge corporations have been among his clientele, and each time, he has been able to provide excellent outcomes. He has also assisted other entrepreneurs in establishing their internet presence and growing their companies.
Diwaker's success can be ascribed to his capacity to stay abreast of the most recent developments in web development trends and technologies. In order to keep on top of the latest trends, he is always learning and experimenting with new tools and approaches. He is an invaluable member of any team due to his skills in front-end development, back-end development, and website design.
In addition to his technical expertise, Diwaker is renowned for his outstanding interpersonal and customer service abilities. He works extensively with his clients to comprehend their goals and demands before building websites that are tailored to their needs. Throughout the creation of the website, he is constantly available to respond to queries, share updates, and offer advice.
Diwaker has established himself as one of the best website developers in India thanks to his commitment to quality and excellence. The coveted Webby Award for Best Website Design in 2020 is just one of the many honours and medals he has received for his work. Additionally, he frequently contributes his knowledge and viewpoints on web development as a speaker at tech conferences and events.
In conclusion, Moradabad native and highly accomplished website developer Divakar Pandey has had a major influence on India's web development industry. He is an invaluable asset to any company because of his dedication to his profession, attention to quality, and excellent customer service. Diwaker Pandey is the ideal option if you're seeking for a website developer who can produce excellent results.